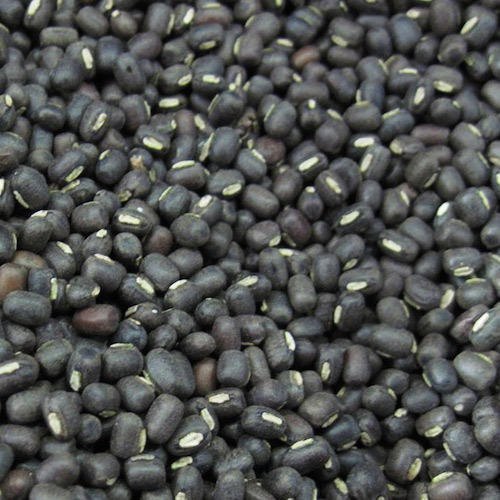 Urad dal or black gram is the most commonly found lentils used in the southern part of Asia. As urad dal is rich in fat, carbohydrates, and protein, it has many health benefits. Being the richest source of vitamin B and protein, it is beneficial to all people especially women. Urad dal offers a perfect health package for pregnant women as the dal is full of folic acid, iron, calcium, potassium, and magnesium. Moreover, its use in various exotic cuisines like dosa, papad, and vada pleases your taste palettes. Ayurvedic medicines contain urad dal as it is rich in nutrients. We are the leading urad dal supplier in Myanmar. Let's discuss its health benefits.

Improve Digestion
Soluble fibre and insoluble fibre, present in Urad dal, improves your digestion. Urad dal helps you to get rid of health issues like diarrhoea, cramps, bloating, constipation, etc. Try to include urad dal in your diet as it is a good liver stimulant. Urad dal also heals piles and colic disorder.

Improve Heart health
Magnesium, folate, fibre, and potassium, present in urad dal, help to boost heart health. Dietary fibre in urad dal controls cholesterol level and prevent atherosclerosis. Urad dal promotes heart health by controlling blood circulation and by reducing the tension in blood vessels and arteries. Urad dal lowers the risk of heart disease.

Increase energy
Urad dal is an excellent source of energy as it is rich in iron and protein. It activates your body. Being rich in iron, urad dal helps in the production of red blood cells that enhance oxygen flow to the different organs of the body. Thus fatigue is reduced and energy is increased.

Improve Skin Health
Urad dal or black gram acts as an anti-aging food as minerals present in urad dal prevent skin ageing. Being rich in iron, urad dal increases oxygen flow to different organs of the body. Thus black gram offers glowing and radiant skin. Thus your skin becomes spot-free reducing the symptoms of acne.

Reduces pain & Inflammation
Urad dal is widely used in Ayurvedic medicines to reduce pain and inflammation. Antioxidants, present in urad dal, lower pain, and inflammation in your body. If you are suffering from joint pain and muscle pain, apply a paste of urad dal on aching joints. You will get instant relief.

Prevents Kidney Stone
Black gram stimulates urination. Toxins, excess fat, uric acid, excess calcium, and excess water are drained out of the kidney through urine. Urad dal helps in freeing kidneys from toxins. Thus urad dal prevents kidney stones.

Controls Diabetes
The presence of dietary fibre in black grams helps to control the number of nutrients absorbed by the digestive system. It controls sugar and glucose levels and therefore your diabetes. A diabetic patient must intake urad dal to prevent a rise in blood sugar level.

Support nervous System
Urad dal strengthens the nervous system. Ayurvedic medicine made up of urad dal treats partial paralysis, nervous debility, and facial paralysis. Nerve-related problems like hysteria, memory weakness, and hysteria can be cured if you intake urad dal.

Conclusion
We, Urad dal wholesale supplier in Myanmar, supply high-quality products at a reasonable price. As urad dal has many health benefits, you must try to include it in your diet chart.
This entry was posted on November, 20, 2020 at 12 : 38 pm and is filed under Urad Dal. You can follow any responses to this entry through the RSS 2.0 feed. You can leave a response from your own site.